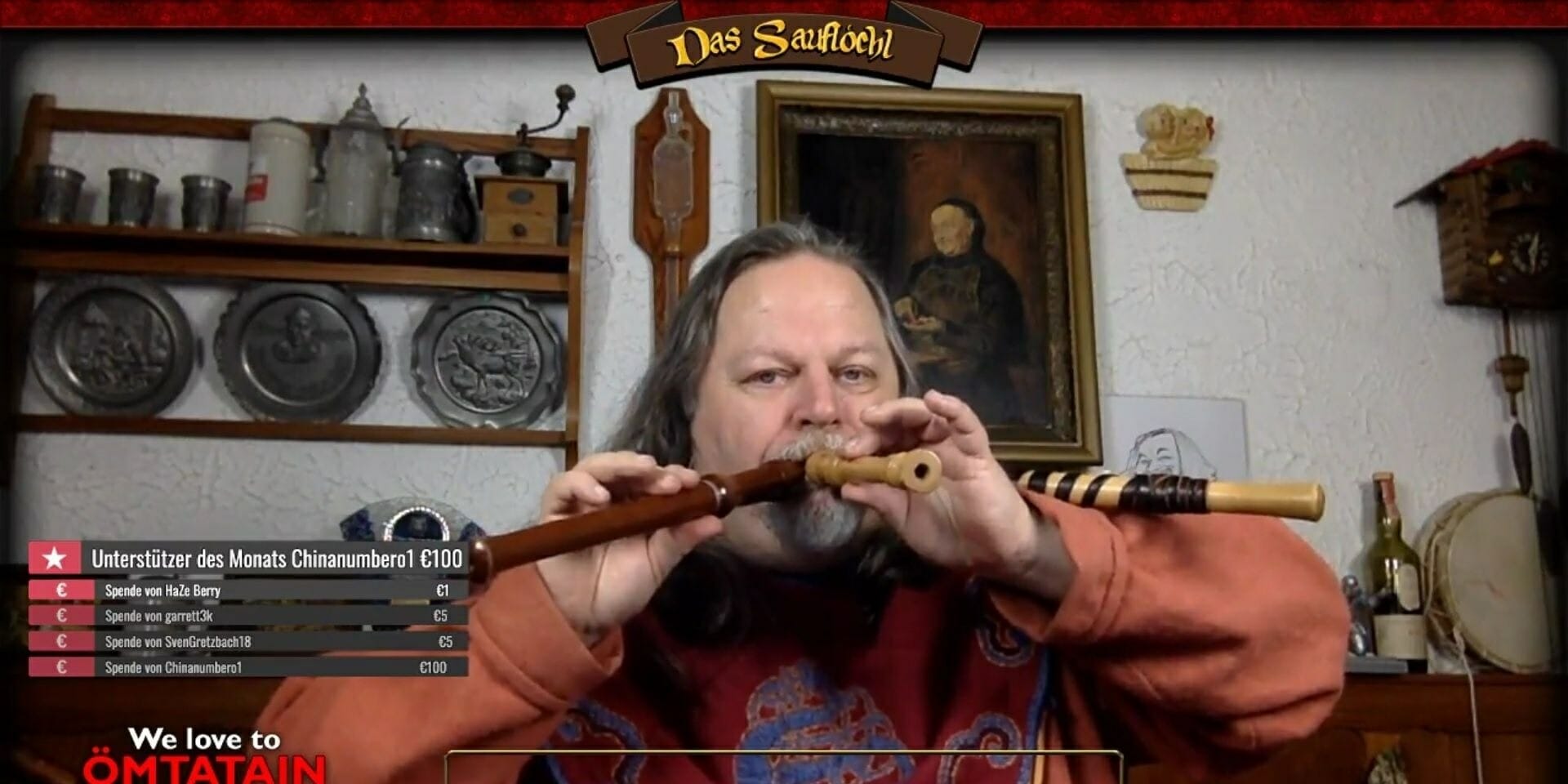 Twitch User KawauTV Can Play 3 Flutes At Once And It's Amazing To Watch
If you enjoy listening to Renaissance festival music while watching perhaps the most jaw-dropping flautist you can imagine, KawauTV is the Twitch channel you want to follow. Of course, you can probably find hundreds of people playing flutes on Twitch or YouTube, and it's also not hard to find musicians playing two flutes at the same time.
But if you wanna hear a dude play Three flutes at the same time, KawauTV is the man to see. And people love it.
Here is the Austrian's latest video, which garnered over 500,000 views in five days. It's just KawauTV blowing three flutes (yes, recorders are actually flutes), but it's also fascinating.
And yes, there is more.
Flutes not your thing? Do not worry. KawauTV has other videos that would be perfect if you're desperate to listen 16ecentury music.
All this to say: Thank goodness for KawauTV. He brings the Middle Ages into the 21st century, just when we need it most.
*First published: March 23, 2018, 2:12 p.m. CDT
Josh Katzowitz

Josh Katzowitz is an editor at the Daily Dot, specializing in YouTube and boxing. His work has appeared in The New York Times, The Wall Street Journal, The Washington Post, and The Los Angeles Times. A longtime sportswriter, he has covered the NFL for CBSSports.com and boxing for Forbes. His work has been twice noted in the Best American Sports Writing book series.