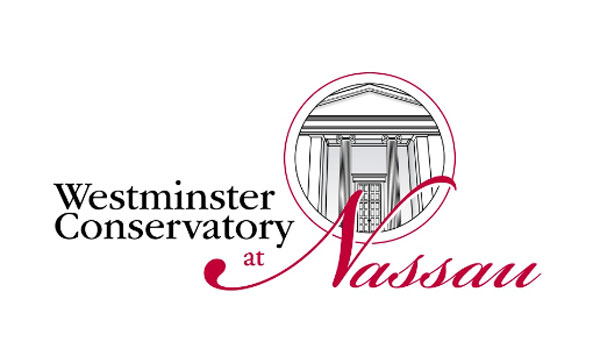 The Westminster Conservatory Noon Recital features music for two flutes and piano on November 21
NEW | CHARACTERISTICS | OVERVIEW | EVENTS
originally published: 11/15/2019
(PRINCETON, NJ) – The Westminster Conservatory in Nassau will present a recital of music from France for two flutes and piano on Thursday, November 21 at 12:15 pm. The performers, Ellen Fisher Deerberg and Kevin Willois, flutes, and pianist Christopher McWilliams, are faculty members of the Westminster Conservatory. The recital will take place in the Niles Chapel of the Nassau Presbyterian Church, 61 Nassau Street in Princeton. It is open to the public free of charge.
They will perform an arrangement for two flutes from Léo Delibe's "Duo de fleurs" from the opera Lakme; that of Jean-Philippe Rameau Claveçin pieces in concert no. 5 in d minor; and Jean-Michel Damase's "Andante" Trio for two flutes and piano.
Ellen Fisher Deerberg received a Bachelor of Music in Performance from Temple University, where she studied with the late Murray Panitz, principal flautist of the Philadelphia Orchestra. She studied chamber music with Philadelphia Orchestra conductors Richard Woodhams, Anthony Gigliotti, and Bernard Garfield. Ms. Deerberg has performed as a solo flutist with the Kennett Symphony Orchestra, the Lehigh Valley Chamber Orchestra, the Delaware Children's Opera and has participated in numerous recitals and solo concerts in the Delaware Valley. She is on the faculties of the Westminster Conservatory and the Bryn Mawr Conservatory of Music, and is a past faculty member at Wilmington Music School and Darlington Fine Arts Center. She is principal flautist of the Bravura Philharmonic Orchestra.
Kevin Willois graduated from the Mason Gross School of the Arts with degrees in music performance and music education. He studied transverse flute with Bart Feller and participated in master classes with James Galway, Paula Robison and Jean Pierre Rampal. He is an active performer in the New York / New Jersey area and has performed with the Garden State Symphonic Band, Edison Symphony, Artemis Chamber Orchestra, Actor's Net and with the trio @ play and Vento Trio chamber ensembles. The latter group was presented at the Fou de Basson conference in Angoulême, France, where Willois performed classical and jazz concerts and conducted jazz improvisation workshops. In the summer of 2014, Willois participated in the 34th annual Londrina Music Festival, Brazil, both performing and leading jazz and flute workshops. Mr. Willois currently teaches at the Westminster Conservatory and the Peddie School.
Christopher McWilliams is a fellow of the Westminster Conservatory's piano faculty. He graduated from Westminster Choir College, where he obtained a Bachelor of Music in Piano and Organ and a Master of Music in Piano Pedagogy and Interpretation. At Westminster Choir College he studied piano with Phyllis Lehrer and organ with Matthew Lewis and Kenneth Cowan. Mr. McWilliams teaches piano at the Westminster Conservatory and in his private studio. Previously, he taught at Ewing Presbyterian Nursery School and Inspira Arts in New Brunswick, was an accompanist and professor of music theory at Princeton String Academy, and was organist at Princeton United Methodist Church.
Advertise with New Jersey Stage for $ 50 to $ 100 per month, click here for more information
---
After a break in December, the Westminster Conservatory in Nassau will resume on January 16, 2020 with piano duets performed by Ikumi Hiraiwa and Megan Hofreiter.
This program is made possible in part by the Mercer County Cultural and Heritage Commission with funding from the Mercer County Board of Chosen Freeholders and the New Jersey State Council on the Arts / Department of State, a partner agency of the National Endowment for the Arts.
Advertise with New Jersey Stage for $ 50 to $ 100 per month, click here for more information
---