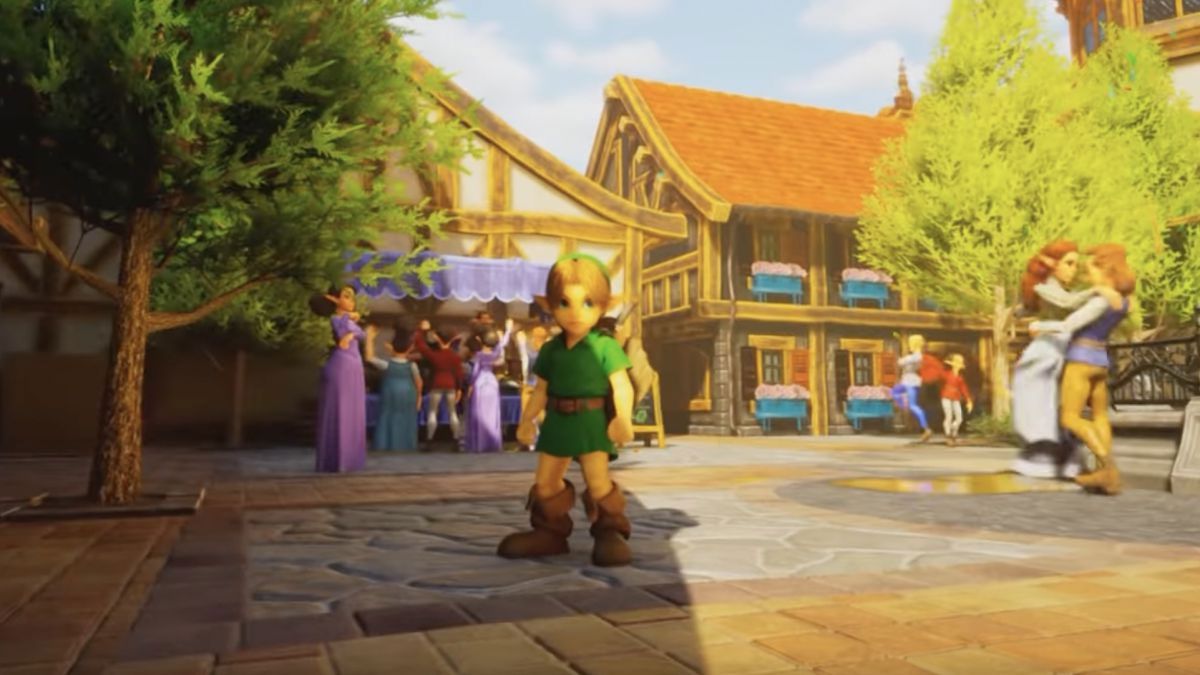 The Legend of Zelda: Ocarina of Time comes to life in Unreal Engine 5 thanks to a user; demo available
The Legend of Zelda: Ocarina of Time shows some graphical power in the latest community work. A user ventured to create a remake of the Nintendo classic using Unreal Engine 5. All the visual potential is present: Lumen, DLSS support and ray tracing. The result, as you can see in the video below this paragraph, is simply spectacular and respectful of the visual line of the original game.
Unreal Engine 5 and Ocarina of Time thanks to the community
"Finally ported to UE5 and I have no regrets," notes CryZENx, its creator, in a post on its Patreon page. "There are so many new features that can speed up development. I look forward to enjoying it. "
CryZENx refers to the fact that the project has been around for a long time. It did the same with the previous version of the graphics engine. Considering how easy it is to move to the next generation, we can now see it as it takes advantage of the latest technologies. He warns that those with NVIDIA RTX graphics will be able to get "a 20% performance boost" without losing graphics quality.
For now, the author offers a playable demo of the Temple of Time exactly like the one seen in his video. The only problem is that you have to support his Patreon to get the download link.
It's not the first time they've tried to bring this version to Unreal Engine 5. At the end of 2021, we saw another creation that imagined how the game would be with a slightly more realistic style. In this case, it was a demo that was not shared with the public.
Haven't played it yet? Currently, you have several ways to enjoy it on current platforms. The first and most obvious is having a Nintendo Switch. By being a member of the Nintendo Switch Online expansion pack, you can access part of the Nintendo 64 catalog, including Ocarina of Time. On the other hand, a Nintendo 3DS can play the only official remake published by the Japanese company.
spring | wccftech