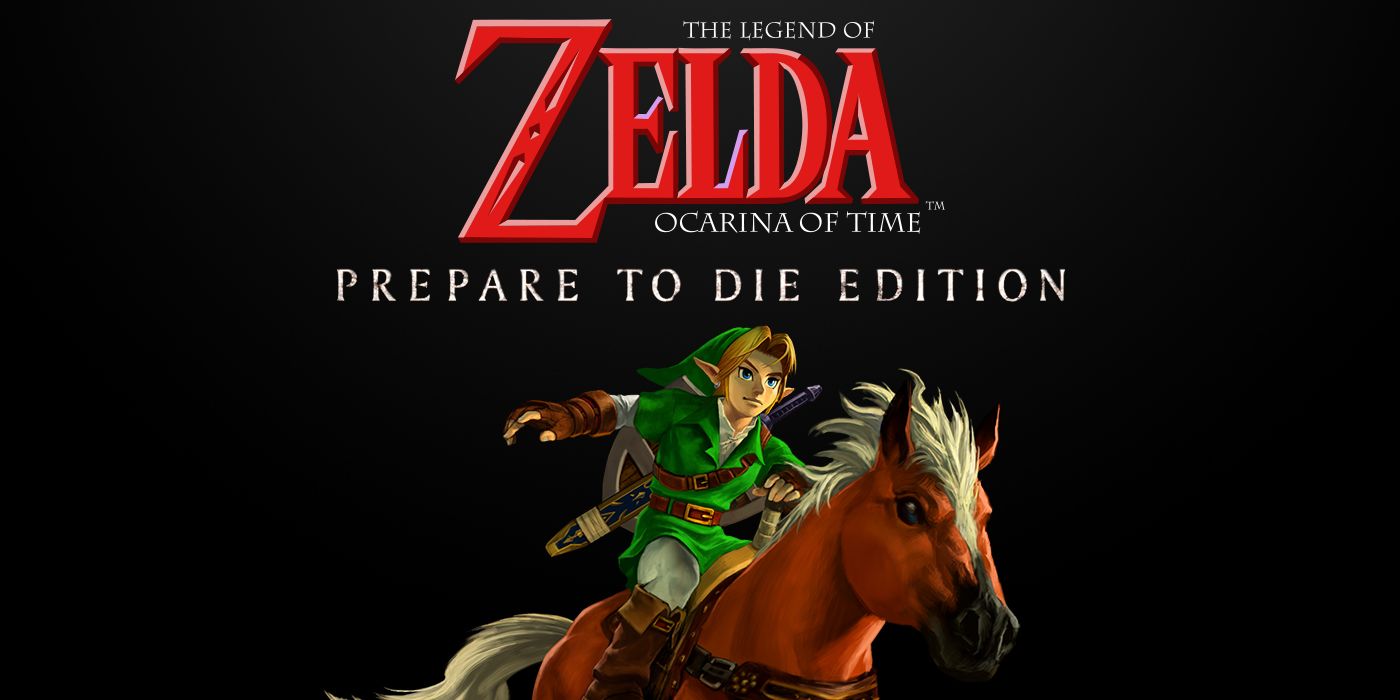 Ocarina of Time's enemies appear to be from Dark Souls in fan art
[ad_1]
Popular horror artist Andres Rios recreates several of The Legend of Zelda: Ocarina of Time's weird enemies with terrifying results.
A popular horror concept artist recently set out to recreate some of the spookiest foes in The Legend of Zelda: Ocarina of Time with very detailed renderings that seem to come straight out of Dark souls. Ocarina of time is known as one of the best games of the The Legend of Zelda franchise, initially released on Nintendo 64 with massive critical success and spawning a sequel in the form of Majora's Mask. While these games were created for people of all ages to enjoy, some of the enemies hide some very disturbing appearances behind the low-poly limitations of the time.
The players of Ocarina of time You may remember encountering horrors such as Dead Hand, Skulltula, and Bongo Bongo. While the game has been rated E10 + by the ESRB, the idea of ​​a cyclops with disembodied hands or a smiling zombie pushing its arms out of the ground doesn't seem like the most kid-friendly concept, especially for a company like Nintendo. Recently, a horror enthusiast has sought to breathe life into the low-res monsters of the past, and the results are gruesome.
Related: Breath Of The Wild 2 Far From The Mask Of Majora By Nintendo
Andres Rios, a concept artist and character creator famous for his horror artwork, took these unsettling creature designs to the next level, bringing out every horrific detail imaginable in the original enemies. The artist's terrifying collection includes the Skulltula, Dead Hand, Bongo Bongo, Stalfos, ReDead and Big Poe, all carefully and skillfully set in high definition for the horror and enjoyment of fans of the game. The enemies of this collection seem better match the tastes of Dark souls than a Nintendo game suitable for children.
These spooky images speak for themselves, taking what were already spooky designs and composing them up to 11. All of the creatures were digitally modeled in 3D and painted in ZBrush and rendered in Keyshot. Andres said plans are underway for more monsters to Ocarina of time as good as Majora's Mask and eventually Wind waker, which means the list of nightmarish fan art will grow even further.
The level of care and attention to detail in these recreations of childhood horrors is astounding with the rest of this artist's portfolio. Since the artist works for Bandai Namco, the publisher of Dark souls, and looking at their previous work, it's no wonder the concepts take on a Souls-like appearance. It seems like every day the large fan base for THE Legend of Zelda creates awe-inspiring works of fan art, solidifying the series' permanent mark on the gaming industry and in the hearts of the dedicated fanbase who were charmed so many years ago by the green-clad adventurer.
Next: Skyward Sword HD Director Has Weird Ocarina Of Time Connection
Sources: Andres Rios / Twitter
Every God of War Ragnarok character confirmed so far
About the Author

[ad_2]