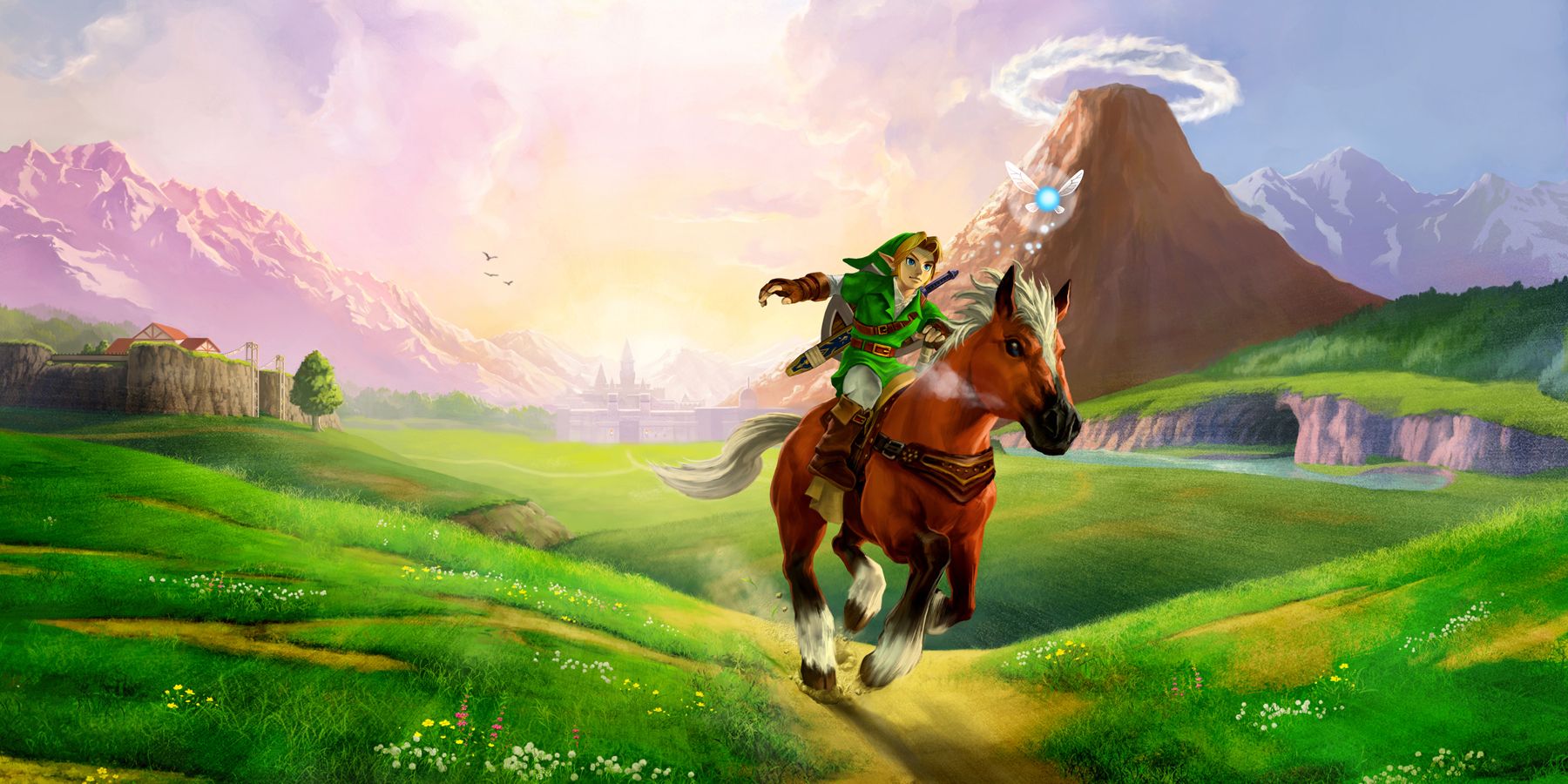 Ocarina of Time Unreal Engine 4 Remake looks amazing
Work is still underway on the Unreal Engine 4 remake of The Legend of Zelda: Ocarina of Time and images showing updates are now available.
Work has begun on a new remake of The Legend of Zelda: Ocarina of Time in Unreal Engine 4 and updates have been revealed throughout this period. Recently, a video surfaced with new updates on the remake of the classic N64 title in The Legend of Zelda series.
YouTuber CryZENx, real name Joseph, started working on this remake of Ocarina of time several years ago and revealed new updates as they are completed. This recent update comes just a few months after the release of another update to the Unreal Engine version of Ocarina of time in December 2021, which means things should go smoothly. The release date has yet to be revealed.
RELATED: Unofficial Ocarina of Time 'Ship of Harkinian' PC Port Now Available
CryZENx released a nearly 14-minute video showing the progress of the UE4 remake of Ocarina of time. The video shows old versions of footage as well as updated versions. The new footage shows an updated version of Kokiri Forest where the original game begins, with a more polished look than the previous version. New looks for enemies like Deku Baba and Skultulas are also revealed in this video. It also shows horse riding, which was also shown in the 4.26 video on the progress of this version of Ocarina of time. This video also reveals what clouds look like now, as well as an options menu and multiplayer mode.
The remake isn't the only one being made, with another Ocarina of time version in progress in UE5 by RwanLink. Unreal Engine is software used in many AAA games these days, and using it to recreate this classic game has brought new light to Ocarina of time that even the 3DS remake didn't when it was released.
CryZENx also revealed at the start of the video that Sora will be a playable character for fun. It could be an interesting addition to the remake with a crossover that few fans would expect in a revamped version of one of the best 3D games of the 90s.
With a PC port of Ocarina of time on its way, the classic game continues to cement its place in the gaming world as one of the best Zelda games of all time. Older games are always in need of improvements due to their now outdated graphics, and it's wonderful to see such a beloved classic updated with the times.
The Legend of Zelda: Ocarina of Time is available on 3DS, Nintendo 64 and Switch.
MORE: How Link Has Changed Since The First Legend of Zelda Game