Nagaland: world's 'simplest' musical instrument seeks patent
"To be honest, I found it a bit annoying when I first tried it," says Praveen V, a former National Innovation Foundation (NIF) intern, "It made me wonder – is it would really work? " In April 2017, Praveen traveled from Chennai to Nagaland for 45 days to assess, on behalf of the NIF, the handling and popularity of the small bamboo instrument called the Bamhum, invented by 57-year-old Naga musician Moa Subong. However, for Praveen, 24 hours with Moa changed all fears. "We went to do a demo in Shillong, and that's when I realized how wrong I was. The response from the public has been tremendous, "he said.
At that time, the Bamhum, a bamboo wind musical instrument, had already existed for over a decade in Nagaland. Just a month before Praveen's visit in March 2017, Subong won the National Grassroots Innovation Award, awarded in a ceremony at Rashtrapati Bhawan. In 2005, the instrument made its first official launch at the International Bamboo Festival in Shillong.
This had happened after months of "trial and error" by Moa. The process began in 2004, when Moa was looking for a traditional Naga instrument that would best represent the compositions of his wife, Arenla. The duo had started Abiogenesis, a folk fusion group in the early 1990s.
Arenla Subong playing Bamhum.
"There aren't many traditional Naga instruments – we have a few, but our options are limited," Moa says, adding that guitar, piano, and violin are "too Western" for music. music they make.
"Anyway, I tinkered with it for months. And kept failing. Arenla would be amused, "he says. Then one morning in December 2004, while Moa was doing the daily practice exercise, Arenla shouted from the other room, "'Moa, what's that beautiful sound? And then I knew I had finally found what I was looking for.
The "simplest" musical instrument in the world
Between the years 2005 and 2017, the Bamhum were promoted only through Abiogenesis. "Arenla was the lead singer and the main player of Bamhum," says Moa, who calls his creation "the simplest musical instrument in the world".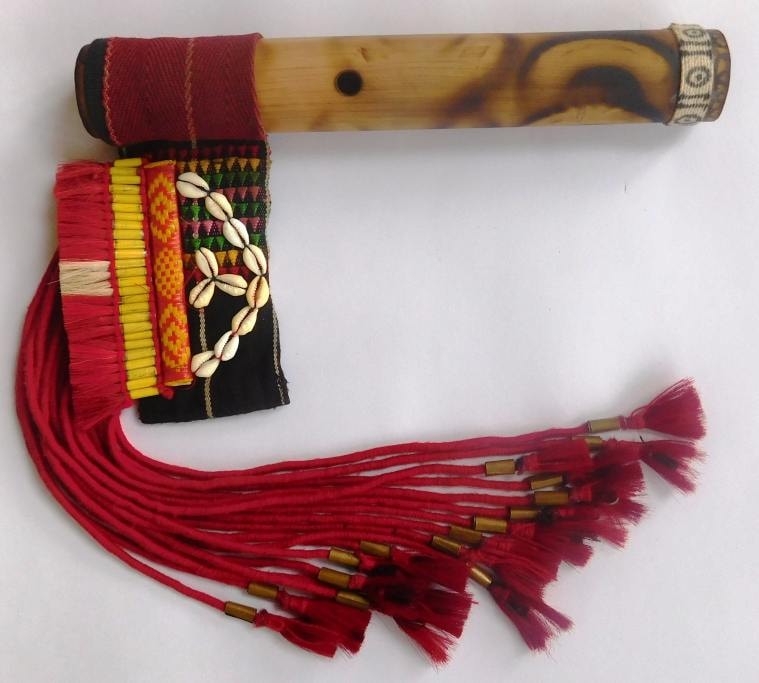 The Bamhum is a bamboo wind instrument. Subong calls it the "simplest" musical instrument in the world.
The Bamhum, in the shape of a small bamboo flute, forces the user to hum a tune in its "hole", which instantly translates into a melodious and reverberating sound. "That's probably why it's popular – even a novice can use it," says Moa.
Alobo Naga, one of Nagaland's most popular musicians, adds: "I have used Bamhum for a few of my performances. It is certainly one of the easiest instruments to play. But of course, you have to know how to sing, "he says. "It's a smart idea – as kids we made similar instruments from papaya stems. But using bamboo is pure genius.
Bamboo is abundantly available in Nagaland. "The material sort of means Nagaland – we have bamboo houses, and most of the things we make are bamboo," Moa explains, adding that the round hollow bamboo is like a "ready body, given by God. For the Bamhum.
Often the instrument is compared to the flute. "It looks like a flute," says Moa, "but learning a flute can take up to a year, but you can master the bamhum in a week! "
Across genres and borders
Currently, Bamhum is produced in a home workshop by Moa alone. The process takes a few months. After picking up the "good" bamboo, he tests it for 6-7 months. "We don't need a lot of machinery – a stove to heat the iron rods to make the holes, and ordinary cutting equipment," he says. A Naga tribal cloth is attached to the end of the instrument.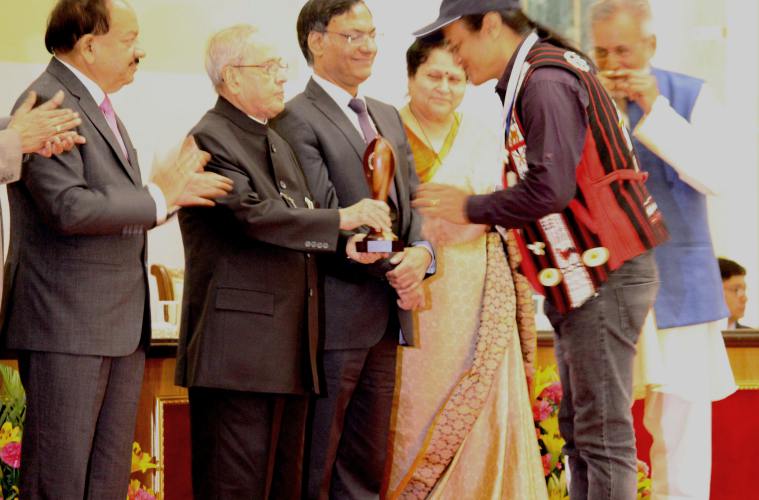 In March 2017, Subong won the National Grassroots Innovation Award, awarded in a ceremony at Rashtrapati Bhawan.
The instrument is now sold in select outlets in Nagaland and in an online retail space called Ilandlo. As of this year, NIF – which is an autonomous body of the Indian government's Science and Technology Department – is helping Moa go into mass production by setting up a manufacturing unit.
"Orders for Bamhum come from Bangalore, Hyderabad and Mumbai," says Imtisunup Longchar of ilandlo.com, the online portal that sells indigenous products from the northeast.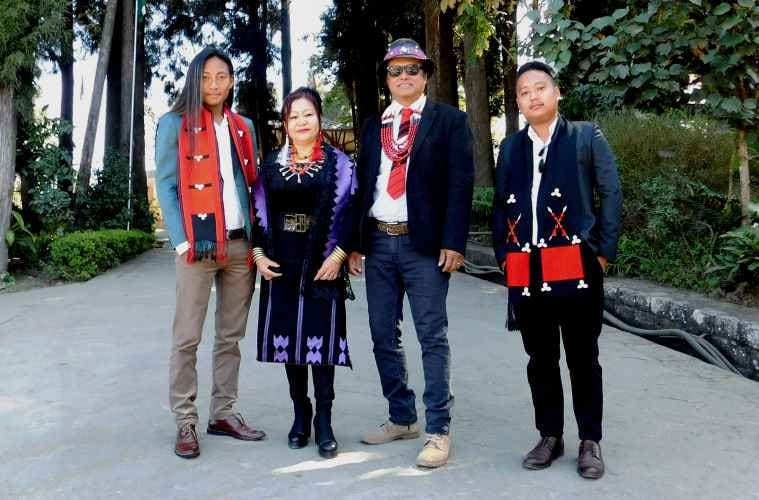 The four-piece folk fusion group from Moa and Arenla, Abiogenesis.
Moa also invented another instrument, the Tikzik, a bamboo percussion instrument that produces four types of sounds. But it was the Bamhum (a compound of the words "bamboo" and "hum") that caught everyone's attention. "It works particularly well with the genre of music Abiogenesis done, "Moa says, referring to the" Howey "music, a special type of Naga folk fusion that the group is credited with creating. Abiogenesis has performed in Thailand, Russia, Bhutan and Myanmar.
"Bamhum can be played in any genre of music: classical, folk, jazz, blues, gospel, pop, etc. It's not the easiest thing to achieve for a musical instrument, however. And although Moa is aware of it, he sees no harm in trying: "If you create something, you obviously want to protect it," he said.