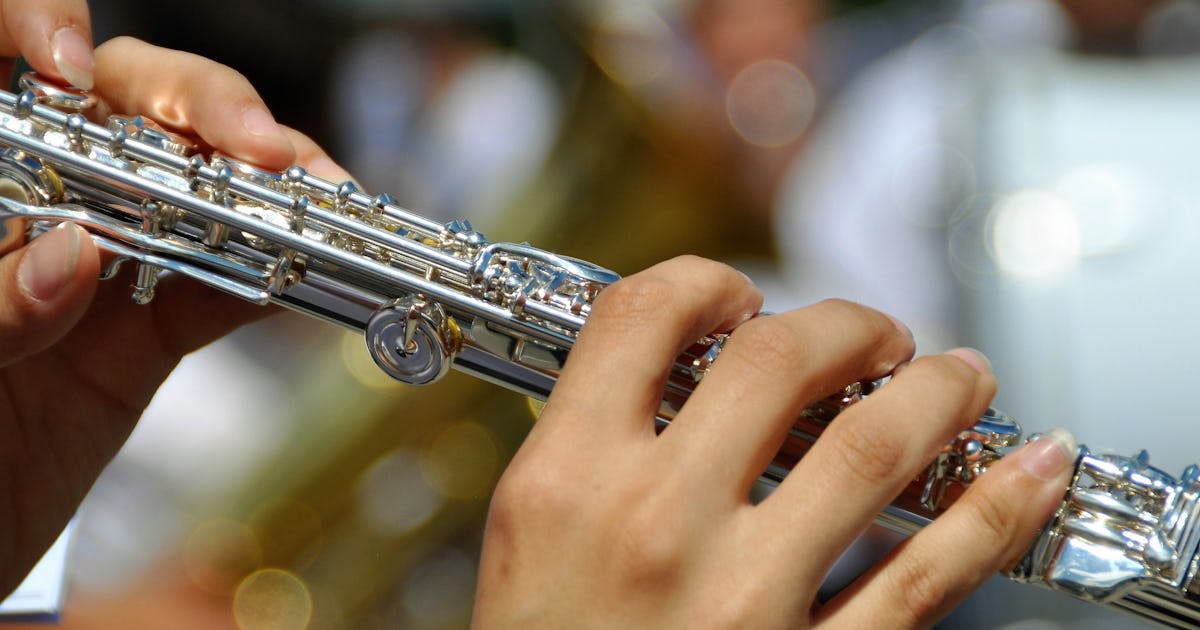 Music Teacher Reportedly Gave School Kids Flutes Contaminated With Semen, And It's Incredibly Disturbing
There is nothing positive about hearing that children might be in danger. Every day there are headlines that are concerning, but this recent story might be one of the most upsetting yet. It's so hard to hear that a music teacher gave school children flutes contaminated with semen and it's not a pleasant thing to imagine either.
If you're confused by this, you're not alone. The flutes in question were made from PVC pipe and distributed through a program, Flutes Across The World, may have been contaminated with bodily fluids, according to the Washington Post. As teen vogue reported, 13 different school districts part of the Los Angeles Unified School District in Southern California received the flutes – but only one district, the Saugus Union School District, according to the Washington Postreported that the bodily fluid was allegedly semen.
The Los Angeles County Sheriff's Department, Saugus Union School District Superintendent Joan Lucid, and Flutes Across The World founder John Zeretzke have not yet responded to Romper's request for comment.
The flutes were reportedly distributed to children in different grades by a male music teacher who visited schools but was not employed by school districts, according to the Washington Post. In a statement on its website, the Saugus Union School District detailed exactly what happened:
The individual has provided several different assemblies and workshops to several of our schools. Currently, law enforcement is working on workshops where students make "flutes" out of PVC pipes with a specific person.
The United States Postal Inspection Service, the Los Angeles County Sheriff's Department and the California Department of Justice are all currently investigating the matter, according to an update from the Saugus Union School District.
"We are deeply troubled by these allegations and remain committed to the safety and well-being of all of our students," the Los Angeles Unified Schools District told Romper in a statement. "We are cooperating with law enforcement in their investigation of allegations of inappropriate sexual conduct involving a musical artist affecting schools in at least 13 Southern California school districts." The statement continued:
Although our records indicate that this individual was never a registered LA Unified employee or volunteer, we have notified parents and guardians of the only school that may be involved. We will continue to provide updates to our families as they become available.
According to local Los Angeles CBS affiliate CBS2 News, authorities have yet to name the suspect and it is unclear what type of criminal charges he could face, if the allegations were true.
According to updates from the Saugus Union School District, students were never left unsupervised with the flute presenter. Still, every parent has a right to feel upset and upset, especially with so much uncertainty and questions surrounding these results. One parent, Tudy Balta, told CBS2 News:
My kids brought these flutes home. They put their mouth on it, and they play with these instruments. And for someone to contaminate him with his bodily fluids, it's disgusting. My children could have gotten sick.
So how did parents discover bodily fluids in flutes? According to CBS2 News, the superintendent of another affected school had sent a letter to parents explaining what had happened. But according to the Washington Postit is still unclear what prompted the investigation or how people began to suspect that the flutes were contaminated.
That's likely why federal investigators want to test all of the flutes in question, according to NBC Los Angeles. And parents in some school districts are being asked to put the flutes in paper bags and turn them over to police, according to the Associated Press. As the Signal reported, the Saugus Union School District is working with law enforcement to "determine the most effective way to collect the flutes as evidence and assess how students were impacted."
Because there is such that people don't know – like how fluids were first spotted, how they were identified, and what prompted parents to investigate flutes – there's so much to tell and discover.
Indeed, it is disconcerting to know that much remains to be determined, especially for the parents and their children who attend these schools. But every parent knows that their school district or their child's teacher would never deliberately put them in harm's way. After how scary it is, it's certain that a situation like this is more than likely to happen again, especially in Southern California schools.
Watch Romper's New Video Series, Romper's Doula Diary:
Discover all Romper's Doula Diary series and other videos on Facebook and the Bustle app on Apple TV, Roku and Amazon Fire TV.