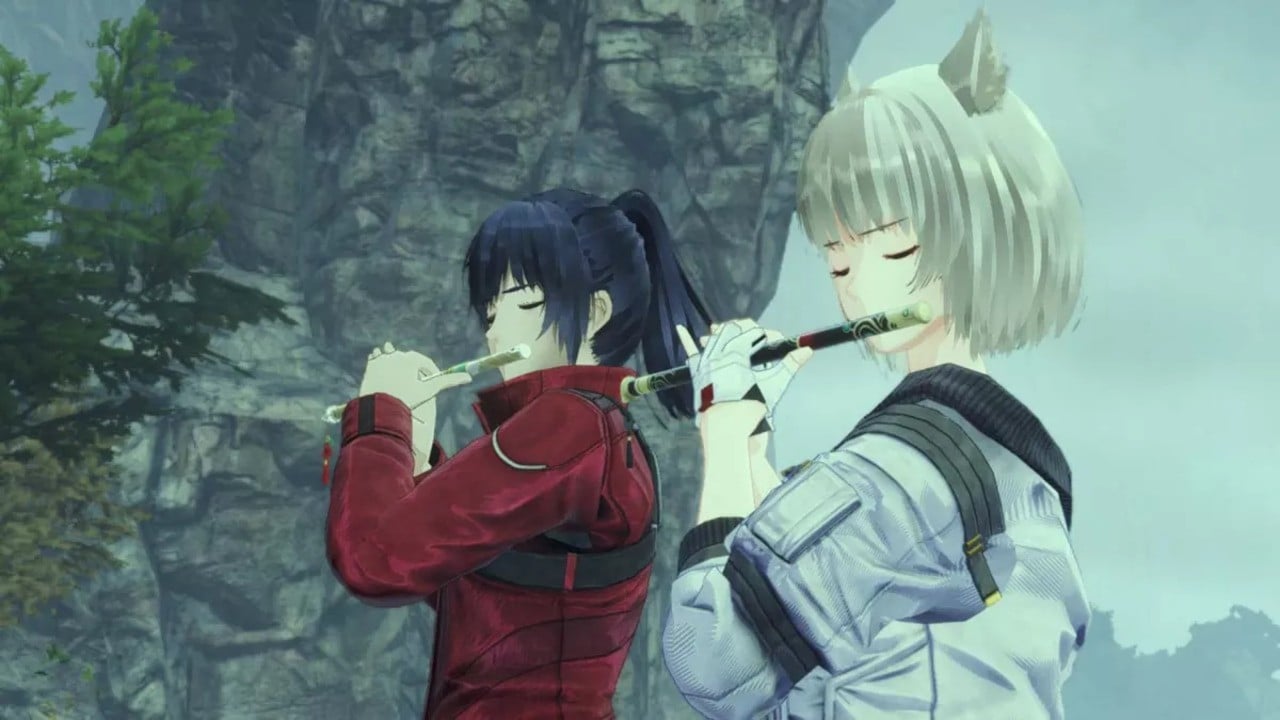 Monolith Soft Made custom flutes to create the "unique sound" of Xenoblade Chronicles 3
The music of Xenoblade Chronicles 3 has deservedly attracted a lot of attention since the game was announced. With a team led by legendary JRPG composer Yasunori Mitsuda (of Chrono Trigger, Xenogears and Chrono Cross), and made up of Xenolame ACE series veterans Kenji Hiramatsu and Manami Kiyota, there's no doubt the music will be quality. And basically every trailer confirmed that.
One of the most striking tunes we've heard is the game's main theme – A sent life. Led by a beautiful Celtic-sounding flute and evoking powerful emotions, it stunned us from the very first trailer it was used in. It's haunting, and despite survey a bit Celtic (a bit of a signature sound for Mitsuda), there's something very unique about it. And it turns out it's all down to custom-made flutes.
In an "Ask The Developer" interview posted on Nintendo's website, Monolith Soft director and producer – Koh Kojima – revealed that it was Mitsuda's idea to create a unique flute so that the game's signature sound be distinctive.
"Before Mitsuda-san started writing the music, he said, 'Let's make flutes.' I wondered why we should make them, but Mitsuda-san said, "By making the flutes from scratch, you can create a sound that has never been heard before. Since we had told Mitsuda-san in advance that Takahashi-san wanted to weave the two melodies of Noah and Mio into a single piece of music, Mitsuda-san seemed to have thought that creating the flutes from scratch would allow him to freely choose a range and to express themselves more easily. Above all, he told me that the fact that the same flutes used in the game exist in real life would be compelling and unique. It sounded interesting, so I decided to give it a try."
So, of course, Monolith Soft has created two unique flutes just for this piece of music. And they might look a little familiar if you've been keeping an eye on your Xenoblade Chronicles 3 trailers, tweets and promotional material:
These two flutes are based on the flutes that Noah and Mio play in the game. Not only is the flute a key instrument for the game's music, but it's also an important narrative device. Played by an Off-Seer, this person uses the flute to send the dead away with a beautiful, ethereal song. So there was no other way – this main theme, the one that plays when Noah is first seen playing the flute in the trailer, had be played with the same instrument by the musicians. Well done, Sweet Monolith.
It's no surprise that so much effort has gone into the music – and in our review of the game, we called the game's sound "sensational":
The two flutes also sound totally different from each other. Genki Yokota from Nintendo Entertainment's Planning and Production Department shared that the two flutes were specially designed to be different from each other:
"…the music is made up of two distinct melodies, one by Noah and the other by Mio. Noah's melody is played by a larger flute with a slightly lower pitch, while Mio's melody is played by a smaller flute with a slightly higher pitch."
But that's all just a theme for now, right? Yokota revealed that there are 140 tracks in the game – one hundred and forty. And creative director Tetsuya Takahashi felt that wasn't quite enough! Phew.
You can read the full Xenoblade Chronicles 3 music interview here, where Koh Kojima also discusses the struggles of designing the game's character cast.
Are you looking forward to discovering the music of Xenoblade Chronicles 3? Sound off in the comments!