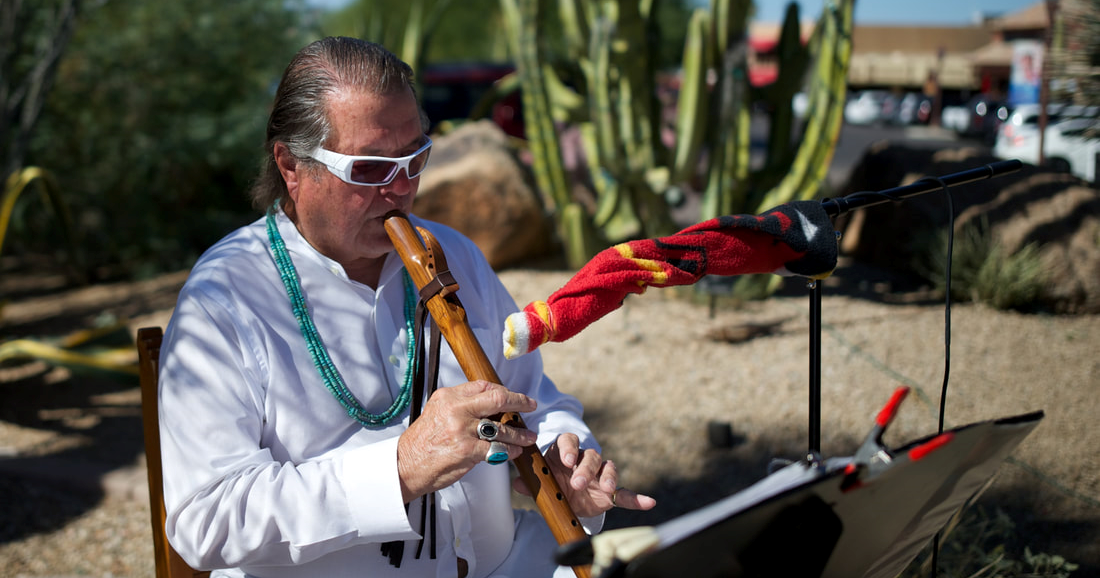 Molder will present Native American flutes | Features
Henry Molder had an unusual journey with the Native American flute. Inspired by musician R. Carlos Nakai, Molder began playing at age 62 after his wife bought him the instrument.
The first time he played it, he was hooked.
On Saturday, November 12, Molder will play and talk about Native American flutes at the Sanderson Lincoln Pavilion as part of the Carefree Cultural Series.
A Carefree resident for 34 years, Molder will also spotlight Japanese shakuhachi and South American panpipes. Many of his 30 flutes – which include bone flutes and a cane flute, which functions as a cane and an instrument – ​​were made by flute maker Colyn Petersen.
Molder said the Native American flute is different from flutes.
"It's a very simple instrument," he says. "It only has six holes. The range is around 13 to 14 notes. What is unique is that it is played through the wood. The wood gives it some sound, but it lacks the versatility of a classic silver flute. Or a piccolo. It's not as versatile as it sounds, but there's an aura and a magic that draws people in. It is a very soothing and healing sound.
"What's good about the Native American flute too is that it's easy to learn to play at the start, to reach a level of playing your own music… If you can blow on the end, it there is no special mouthpiece to make a sound like a flute or clarinet. You just have to blow.
He initially taught himself, but sought lessons with instructors in San Antonio and Los Angeles via Skype.
Molder made two CDs, one of which was produced in a church recording studio.
He gives private lessons to selected students. Sometimes he organizes classes in which he teaches a small group beginner-level Native American flute techniques.
Molder performs at various events around town, including Thunderbird Artists' Art and Wine Festivals, Hidden in the Hills Studio Tours, Scottsdale ArtWalk, Yoga Classes, Farmers Markets, Private Parties and religious services.
Molder plays a variety of music including standards, western tunes and original music. He often improvises like jazz musicians.
"Some of the songs I played five to six years old. But they are constantly evolving," Molder said.
"They're not like when I started playing them anymore. I do a lot of improvisation and change notes to shape it. A song becomes a piece of clay that you constantly play with.
Although he didn't have a lot of musical experience, Molder always had an artistic side. He was just looking for the right way to channel that energy.
"I've always been artistic in my thoughts. I just found a medium that suited me. I used to write a bit of poetry in the past, and I liked arranging flowers…I played competitive golf. I linked the golf swing to a dance move," Molder said.
Fourteen years ago, Molder dedicated his life to the flute, putting his career on hold and practicing for 10,000 hours.
"People seem to like it," Molder said.
Carefree Cultural Series: Native American Flutes with Henry Molder
WHEN: 1 to 3 p.m. Saturday, Nov. 12
WHERE: Sanderson Lincoln Pavilion, 101 Easy Street, Carefree
COST: $5 donation
INFORMATION: carefree.org