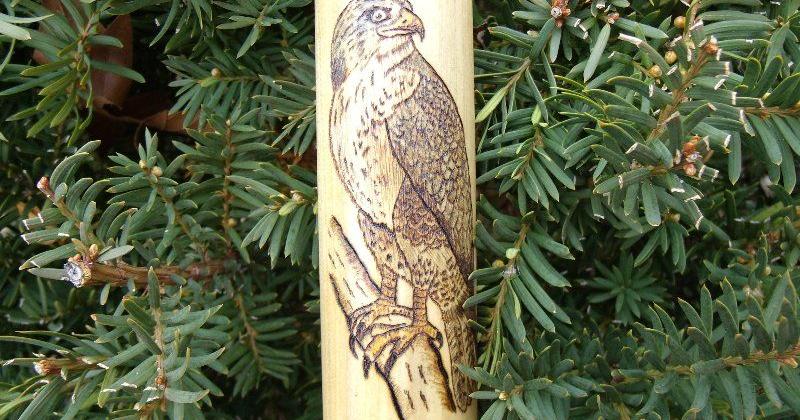 Made in St. Louis: Local Musician Makes Native American Wooden Flutes | Lifestyles
[ad_1]
Tell us about your flute business. • I started making flutes in 2009 after meeting a professional flautist from Everton, Missouri (near Springfield) named Jerry Fretwell. I found Jerry through a recommendation from a local musician called RavenWolf. He was playing at a local expo, and the music grabbed me. I had heard the Native American flute many times, but had never seen it played live. I ordered a flute from Jerry, and he happened to be coming to St. Louis around the time it was finished, so he brought it to me personally in 2009. We became friends instantly. I asked if he would teach me how to make flutes, and he agreed. I camped in his woods and spent a weekend in his shop. Jerry was a great teacher and mentor. I learned all I could and started making flutes like crazy after I got home. It took me a while to learn many nuances of flute making, and I'm always learning new things with each new flute I make. I have never had such a rewarding occupation. I love that I can create something that brings so much joy to so many people.
How many flutes have you made? • I made nearly 300 flutes. I have clients all over the world. I don't advertise, so I rely heavily on word of mouth, loyal customers, and the Internet.
What types of wood do you use to create your flutes? • I make flutes from several types of wood, but mostly locally sourced wood. The only wood I buy for my flutes is from Lumber Logs in northern St. Louis. They collect the wood from the local forest services, kiln-dry it and roughly chop it for sale. All of my flutes are made of wood, but I use other natural materials for the artwork that I add to the flutes. I use seashells, stones, crystals as an inlay material, and I also do a lot of wood burning. The ties I use are buckskin.
[ad_2]