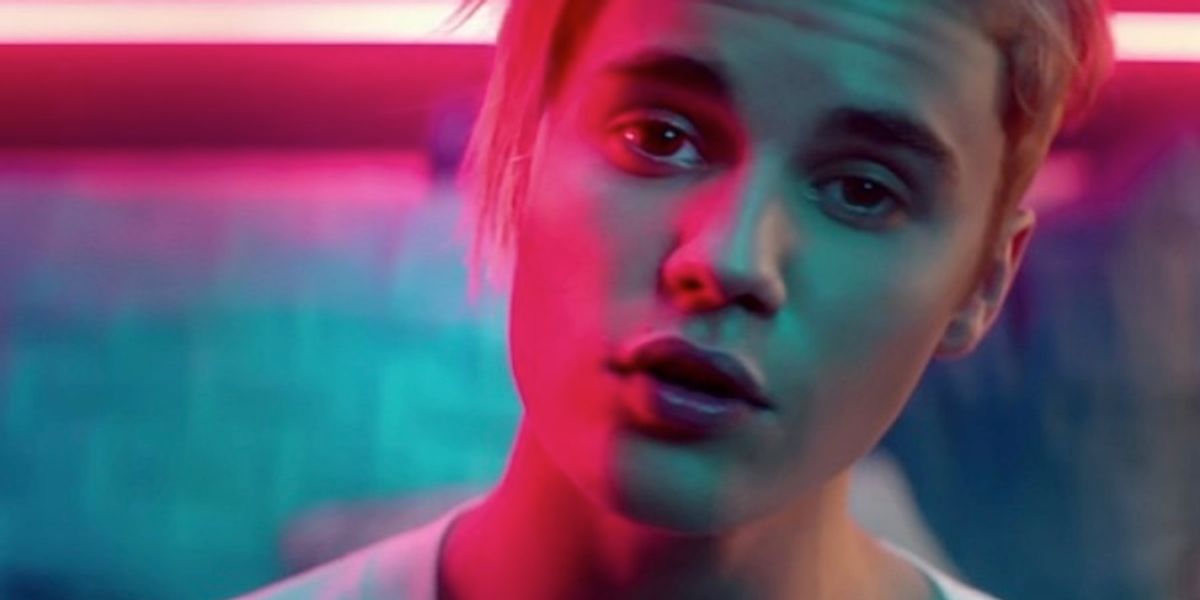 Justin Bieber is the new king of panpipes – Tracing the sound in recent pop
Admit it, Justin Bieber has really upped his beats this year — especially with the addition of his new slammer "What Do You Mean?", which really makes you feel like you're lying face down in a puddle of margarita. And it features… a pan flute? What? An instrument that dates back to ancient Greece and is associated with South American and African American folk music, the panpipes began to morph into pop music via Romanian musician Gheorghe Zamfir in the 70s and 80s (thanks Toto! ) before being sucked in. into the dark abyss of easy-listening world music of the 90s. But what about its more recent uses in pop?
We decided to trace his modern pop lineage and find out how the pop star's bubblegum sound turned into bass-y marimbas with some interesting results from the Soundcloud subculture.
For the Biebs, it all starts with "Where Are à Now," that striking collaboration between Skrillex and Diplo that we couldn't get enough of earlier this summer. One of the most offbeat pop jams we've heard in a while, it was an instant hit and Bieber's first step towards a cool tropi-themed comeback. The main sound impulse though? Obviously, that memorable "dolphin sound" creaky hook, which is actually just Bieber's voice, is passed through a sequence of filters and then artificially launched. So is it any surprise that it looks awfully like a futuristic version of a pan flute?
Admittedly, Diplo has been toying with the panpipes motif for eons with his Major Lazer project – and while the structure and overall sound of his Ariana Grande collaboration "All My Love" is the closest and most logical predecessor from "Where Are à Now", the same motifs appear throughout Major Lazer's latest version peace is the mission.
From there, the track becomes almost cold until you notice that the opening riff of peace is the missionThe breakthrough single of "Lean On" bears a striking resemblance to the piano part of Kygo's "Firestone" – that's when it all started to fall into place.
The most recognizable producer to come out of the Soundcloud subgenre "Tropical House", Kygo quickly became an EDM star in 2014 with his remixes of Marvin Gaye, Rihanna and Passenger. And it doesn't look like he's stopping anytime soon, as he had breakthrough success with "Firestone" and was recently featured in an Apple Music commercial.
Typically identified with a light, airy vibe created through the use of synthesized marimbas and steel drums layered over deep house basses, Tropical House is the main culprit in our quest for the origins of the panpipes trend. The genre has had a ton of crossover appeal lately with tracks like Robin Schulz's remix of Mr. Probz's "Waves" and Felix Jaehn's remix of Omi's "Cheerleader" both ranking in the top 40.
The name "Tropical House" was originally coined by Australian producer Thomas Jack. Dating back to 2010, the genre started gaining momentum in 2013 with most of the community tuning in via Soundcloud. This new offshoot of the deep house revival felt like sipping a fruity drink at a resort – it was relaxed, bubbly, warm yet still fresh.
And if you dig deep enough, you'll see other blogs referencing "What Do You Mean?" of Bieber. like
inspired by Tropical House
bringing things back into a loop. And the auditory similarities between "What Do You Mean?" and a track like Thomas Jack's "Symphony" (which you could probably pass off as a club edition of Justin's track) make the connection not seem so far-fetched. Although we're not crazy — after all, who doesn't love a good crossover single?