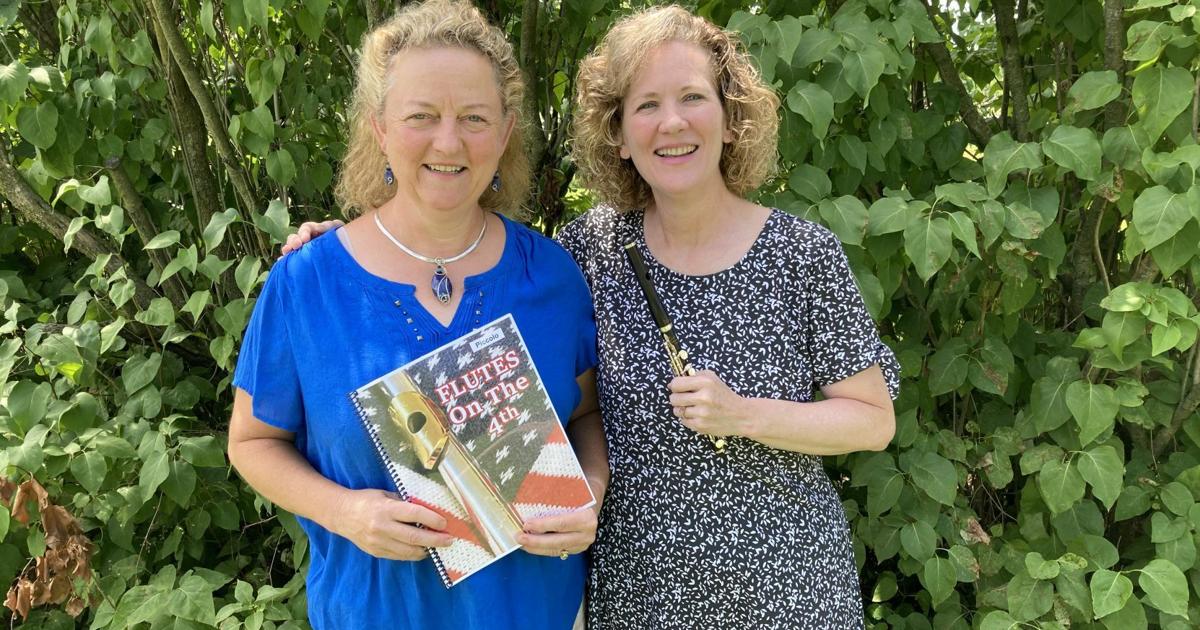 Flutes on the 4th set for downtown holidays | Local News
The first-ever Flutes on the 4th is set to play on the steps of the Gettysburg Hotel on July 4.
Inspired by the annual tuba carol festival, Gettysburg residents LeeAnn Baird and Edie Rice team up to deliver a special performance at 1 Lincoln Square next Monday from 10-10:30 a.m.
Baird's husband, Chris Therit, has played baritone tuba at the Christmas Carols festival for the past 10 years, sparking interest in hosting a similar event with Pied Pipers.
However, Baird sought to stage the event in warmer temperatures for the Pied Piper players.
"I think the best part for me is that it becomes a reality," Baird said. "I've been going to the tuba festival for so many years. I want the flute players to have the same experience as them.
Pied Pipers can register to participate up until the day of the event, Baird said.
Registration begins at 8 a.m. Monday, July 4, with a rehearsal from 8:30 a.m. to 9:30 a.m., before the performance, Baird said.
There are 25 flute players registered for the event, which quickly exceeded the original goal of 10 players, Baird said. The next goal is to reach 30 flute players for the concert, she said.
The concert will feature 10 songs featuring Civil War-era and other patriotic music in honor of July 4, Baird said.
The founders chose to hold the concert on July 4 because it is the re-enactment of the Civil War Battle of Gettysburg, she said. Concert attendees are encouraged to wear Civil War or Patriotic-style attire, Baird said.
"I'm excited to see what people are wearing," Baird said, noting that she plans to wear patriotic clothes, and Rice will wear Civil War-style clothes.
Prizes will be awarded for the most patriotic outfit, the best Civil War outfit, the pied piper who walked the furthest distance and the fourth person to register, Baird said.
The concert will include flutes, bass flutes, alto flutes and piccolos.
"All four members of the flute family will be there," said Baird, who added that she plans to play piccolo during the performance based on needing to complete the ensemble for the concert.
While Baird will perform in the concert, Rice will use her experience as a conductor and direct the performance.
Baird said she has played the flute for 40 years since high school.
"I think it's a special instrument because it has a beautiful sound," Baird said. "When you combine bass flute, alto flute, regular flute and piccolo, the arrangements we made will be amazing to hear."
For more information on registering for the event, there is a Flutes on The 4th Gettysburg group on Facebook.